Canon has announced that the long-awaited EOS 5D Mark III has been released.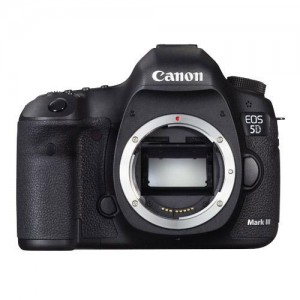 After years in the making and listening to the feedback of hundreds of photographers from around the world, Canon has now released the EOS 5D MarkIII.
The new Canon Mark II offers a range of rich features and enhancements that include:
22.3 megapixel full-frame sensor
61-point Autofocus
6 fps continuous shooting
ISO 100–25,600 sensitivity, expandable to ISO 102,400
Full-HD video with manual control
14-bit DIGIC 5+ processor
Weather sealing
8.11cm (3.2-inch) 1,040,000-dot screen
HDR mode
Canon Processing Power
The Canon 5D Mark II boasted 21.1 effective pixels whereas the Mark III adds an en extra couple of pixels only. However what stands it apart is the image processor.  The Mark II 5D offers a 14-bit DIGIC 5+ versus its predecessors DIGIC 4. This means more processing power and a burst rate of up to six frames-per-second. (6 FPS).
Upgraded Autofocus System
Canon have redeveloped their autofocussing system for the Mark II, it now boasts a 61 point autofocus system that focuses quickly and accurately – and as Canon states 'even on off-centre subjects'  which is the same as the 1DX.
That's just a few of the highlights of the new Canon5D Mark III. As a user of the Mark II and admittedly my favourite camera I will soon be looking to move the Mark III. I have not yet seen a spec comparison between the Canon Mark III and the Canon  EOS-1D X except to know that the 1D-X comes in at £2K more than the £3K for the 5D MKIII while both utilizing the DIGIC 5+, 61 AF. I imagine there are a lot of differences though to justify the pricing.