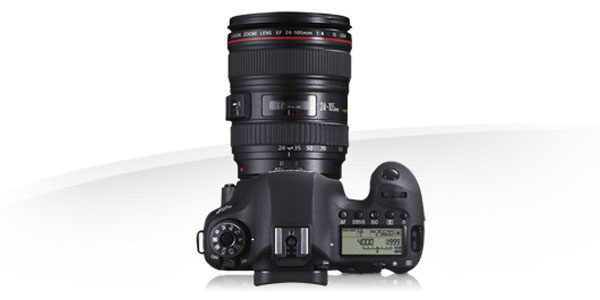 Canon has now announced the forthcoming release of the compact full-frame EOS 6D DSLR that Canon claims is the world's lightest DSLR to feature a full-frame CMOS sensor that is aimed at photographers that specialise in landscape and travel photography. The Canon 6D comes with in-camera Wi-Fi and GPS connectivity. (Borrowed from the more expensive Canon 5D Mark iii).
The Canon 6D offers a 20.2 megapixel Digital SLR with a  full frame sensor packed into a compact design. Below are just some of the features that I found quite interesting and different from other Canon models.
Sensor
The 20.2 full-frame megapixel sensor is coupled with a DIGIC 5+ image processor that Canon says will enhance the detail and quality of images with accurately reproduced colours.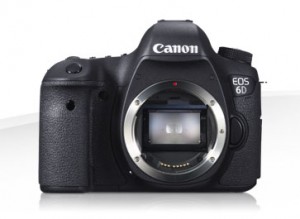 Weight
The camera has been designed with the travel and landscape photographer in mind as it is lightweight enough to go pretty much anywhere.  The weight coupled with easy-to-use ergonomic controls make the 6D a good choice for photographers who spend a lot of time in the field and travelling.
GPS Tracking
Up to now (I'm thinking the Canon 5D Mark II) you would have to purchase separate GPS tracking such as an AMOD AGL 3080 Data-Logger or something similar if you wanted to add location information to your digital photos.  Also using often complex software to add the information made it a daunting task which was not for the feint hearted.  Canon has now addressed this with the inclusion of a built-in GPS that will determine your exact location and will geotag each image with the location info.  In GPS Logger mode a record of your route is recorded as you move around, even when the camera is switched off.
WiFi
This is one feature that could prove quite useful to photographers. The camera has the ability to shoot remotely from 'alternative viewpoints while controlling the 6D camera from your Mac, PC, or Smartphone.'  Gone are 'in-the-way' wired cable releases, or often unreliable wireless remote controls.
Where to purchase the Canon EOS 6D
The UK release date for the Canon EOS 6D is December.  Keep checking back for my list of UK suppliers and the best delas for buying a Canon 6D
Where to buy Geotagging & GPS Tracking for the Canon 5D Mark II – Amazon have a decent price for the AMOD AGL 3080 GPS Logger