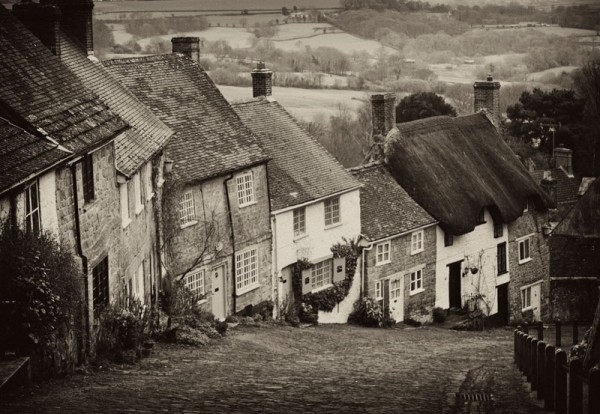 Gold Hill, Shaftesbury – January 2010
Gold Hill in Shaftesbury is made famous by bread makers Hovis, due to an advertisement that was filmed on this hill by director Ridley Scott in 1973 titled "Bike Ride" which depicted a small boy delivering bread on his bike accompanied by the background music of Antonin Dvorak's The New World Symphony (Symphony No.9 in E-Minor, Op. 95). The Hovis commercial was actually filmed on Gold Hill, Dorset and not in a northern town as many believe.
This image celebrates the feel that Ridley Scott created when he made the "Bike Ride" all those years ago.