This weekend we took a much awaited trip to visit friends in the pretty village of Hadstock on the borders of Essex and Cambridgeshire, in the district of Uttlesford.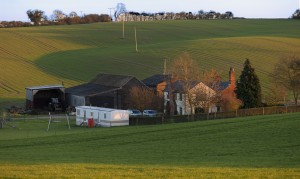 It's a beautiful sunny day and thus we are looking forward to finding some great spots for shooting this lovely part of England.    As we drive through the village I remember just how tiny it is, if you closed your eyes for more than a minute I think you'd probably miss it!  After our 3 hour drive we are happy to get out of the car to stretch our legs and enjoy the warmth of the sun.  What a treat – Spring-time has finally arrived – at last!
We drop into the local (and only) pub in Hadstock – The Kings Head – and have a quick drink before wandering off to investigate the area, cameras in hand.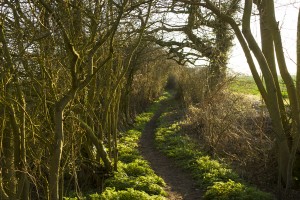 It's been suggested by a couple of the locals that we take the 'Icknield Way', (or as our friend James put it Eggnog Way), Britain's oldest Neolithic pathway which stretches from Knettishall Heath in Norfolk to Ivinghoe Beacon in Buckinghamshire and runs right through the farmland of Hadstock.   Just two minutes down the country lane and we are deep into beautiful rich green farmland.  The sun is starting to go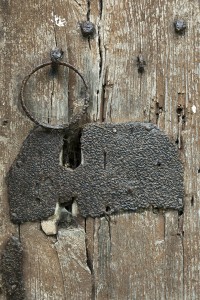 down so there's a deep contrast between the shadows and sunlight filling the fields making for some challenging photography – need to get that ND grad out!   Gigantic pylons' follow the horizon with a back-drop of clear skies – an interesting perspective!   We continue on our ramble across the fields taking in all the colours that nature has to offer.  It's a beautiful time of year with daffodils, and primroses lifting their heads from in-between other wild things that dot the grassy verges.
Sunday see's us visiting the old Church on the hill, St. Botolph's.  It is thought that this current building (from the late Anglo-Saxon period) replaced a previous incarnation, possibly the monastery founded by Abbot Botolph in 654 A.D.  The ancient wooden church door is said to be the oldest working door in all of England, dated between 1034-1042!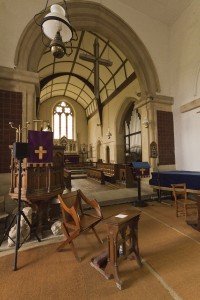 Vincent managed to get in some HDR photo work of Saint Botolph's church. His final results after processing gave the impression of one of the old master painters.
Outside the churchyard is strewn with a colourful array of spring flowers and well-kempt graves.  A gravel pathway from the road that leads up to the churchyard is bordered on one side by a 'wild' ivy smothered wall, and on the other a shallow pond surrounded by grasses and a variety of green foliage – a perfect vantage point to shoot from with St. Botolph's in the background.
Hadstock is home to a beautiful village green, many half-timbered homes and picturesque thatched cottages giving one the perfect chocolate box picture of village and country life.   For your next photo adventure you might try Hadstock and enjoy the simplicity and beauty of the area.  You won't be disappointed.
[mappress mapid="5″]